About Us
---
Welcome to EzyZip! We're a team of professionals dedicated to simplifying your file compression and extraction needs.
History
EzyZip in 2009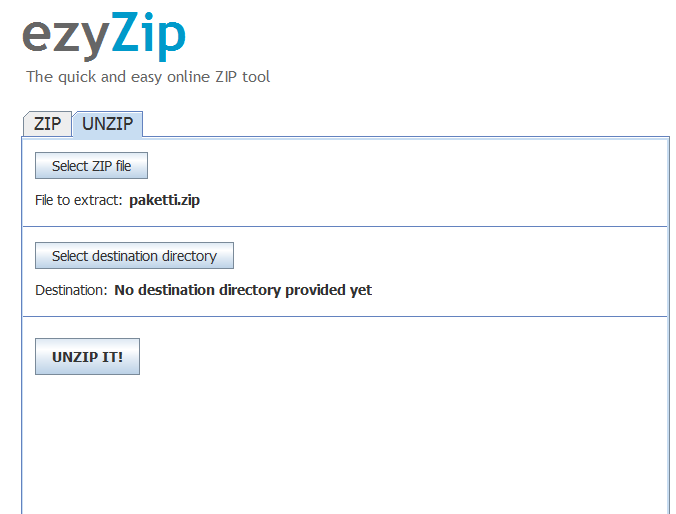 ezyZip began life in 2009 due to frustrations with existing online zip/unzip utilities. They all required you to upload files to some server (i.e. slow and no privacy!) and had paltry file size caps (in the 20-30 megabyte range! yech!).

The first version was a simple zip and unzip utility built with Java applet technology.
EzyZip in 2014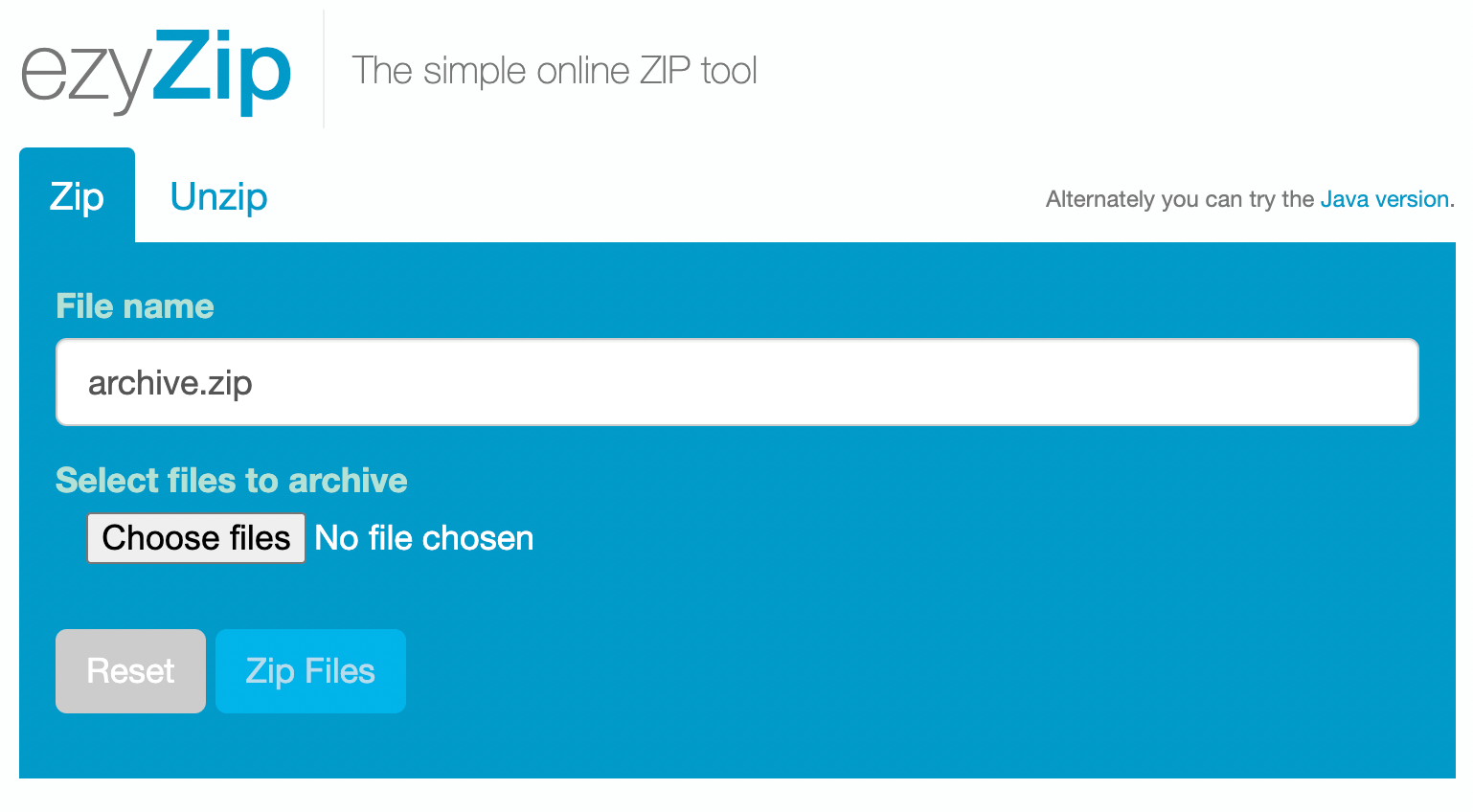 Unfortunately applet technology was already on the wane at the time, so eventually it was converted over to javascript, which can run natively in the browser.
Over time more and more archive formats have been added along with international translations.
Together, we're proud to offer EzyZip as a free, easy-to-use solution for your file compression needs. Whether you're dealing with ZIP, RAR, TAR, or 7Z files, EzyZip has got you covered. Give it a try today and see the difference for yourself!
---
Our Team
---
Ongoing Purpose
The purpose of this website is to provide simple solutions for dealing with archive files. We don't think you should have to install bloated software for basic compression, extraction and conversion operations.

We also don't think there should be file size caps or the need to upload to a server. It should just run in the browser!

This site is owned and operated by WebbyAppy OÜ, a boutique web development company specialising in simple online tools and utilities.